Ron Sandford 2018: New drawings and prints
Opens 1 December 2018
All works available for sale.
Vaila Fine Art
Independent commercial gallery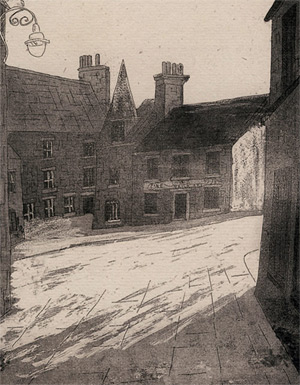 Vaila Fine Art is an independent commercial gallery, opened in July 1999 by Dorota Rychlik, a colourful Polish émigré living in the UK since 1981. The gallery in Commercial Street, Lerwick, is named after the Shetland island of Vaila on the Westside of Shetland, owned since 1993 by Dorota and her husband Richard Rowland.
Vaila Fine Art shows well-documented artists from 19th-21st Centuries, including Shetland contemporary landscapes and British marine artists. All media are represented, including wood engravings, etchings, watercolours, oils, acrylics, drawings, sculptures and constructions in wood and bronze. Local advice on conservation and framing and help with special commissions are offered.